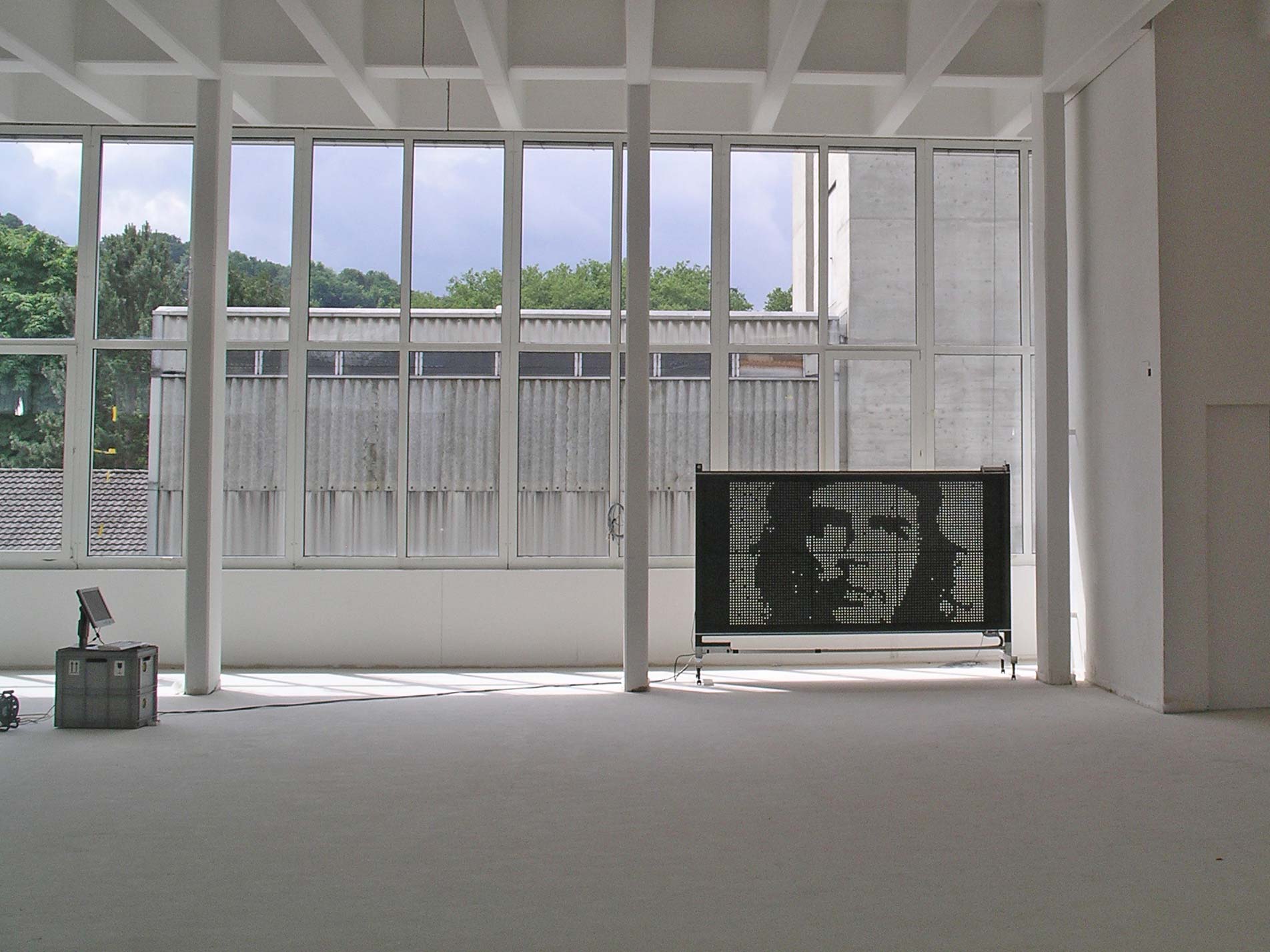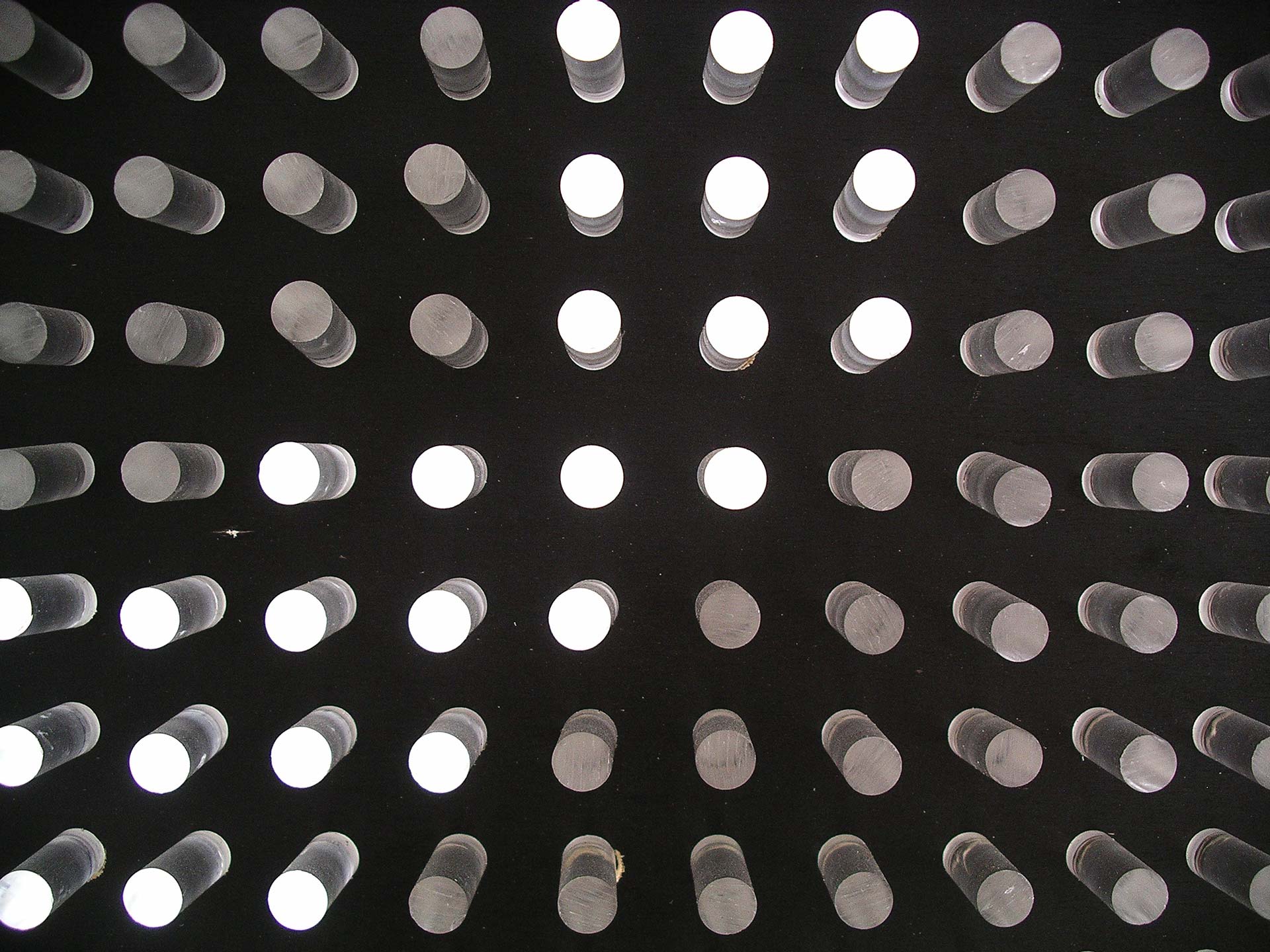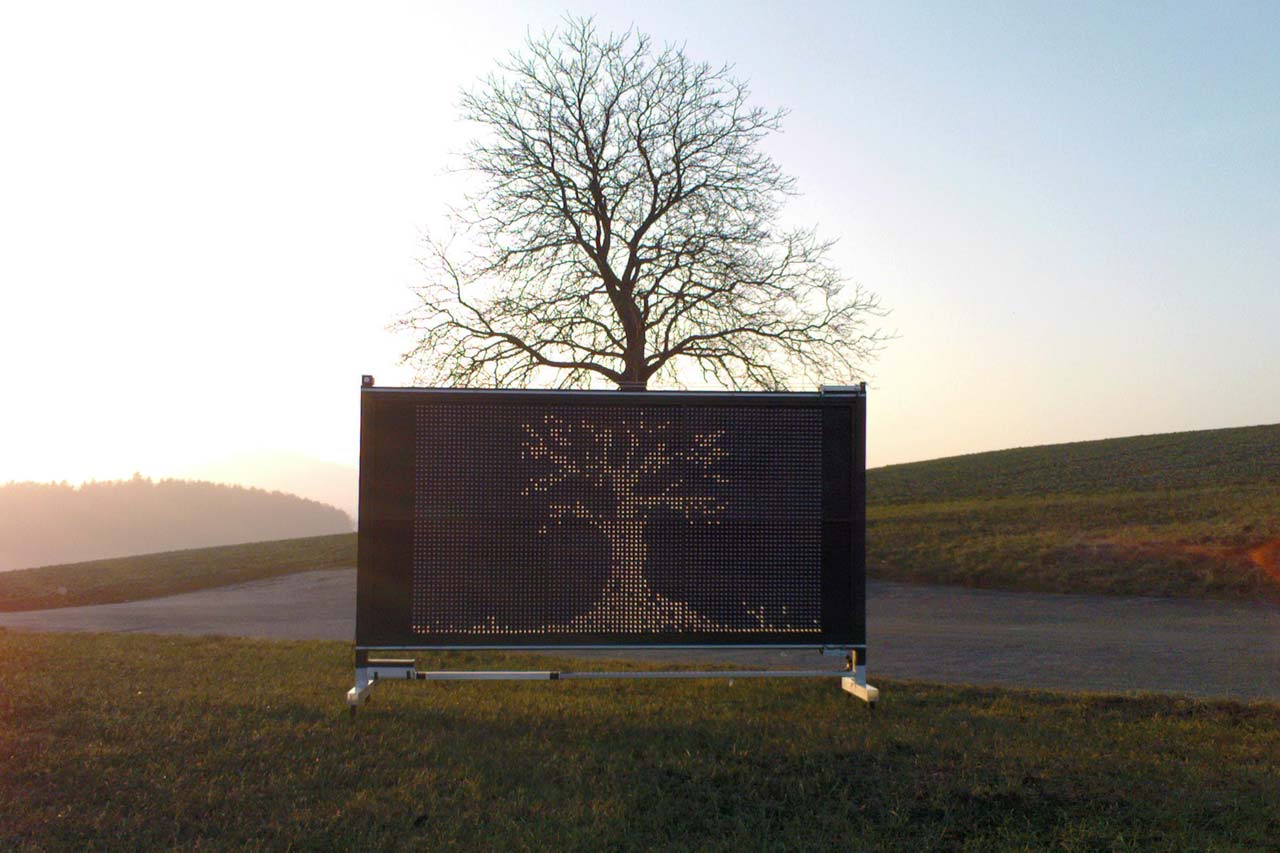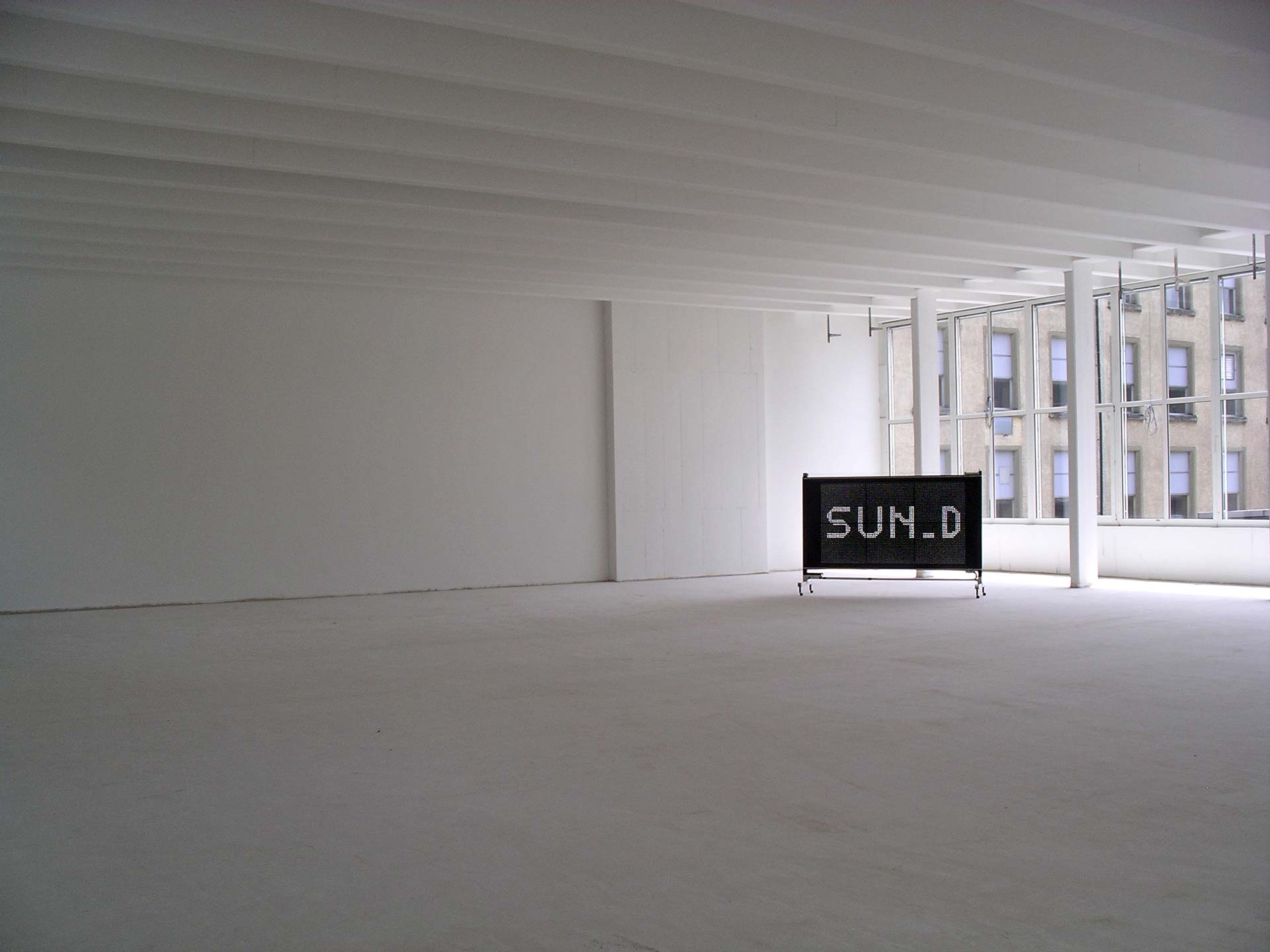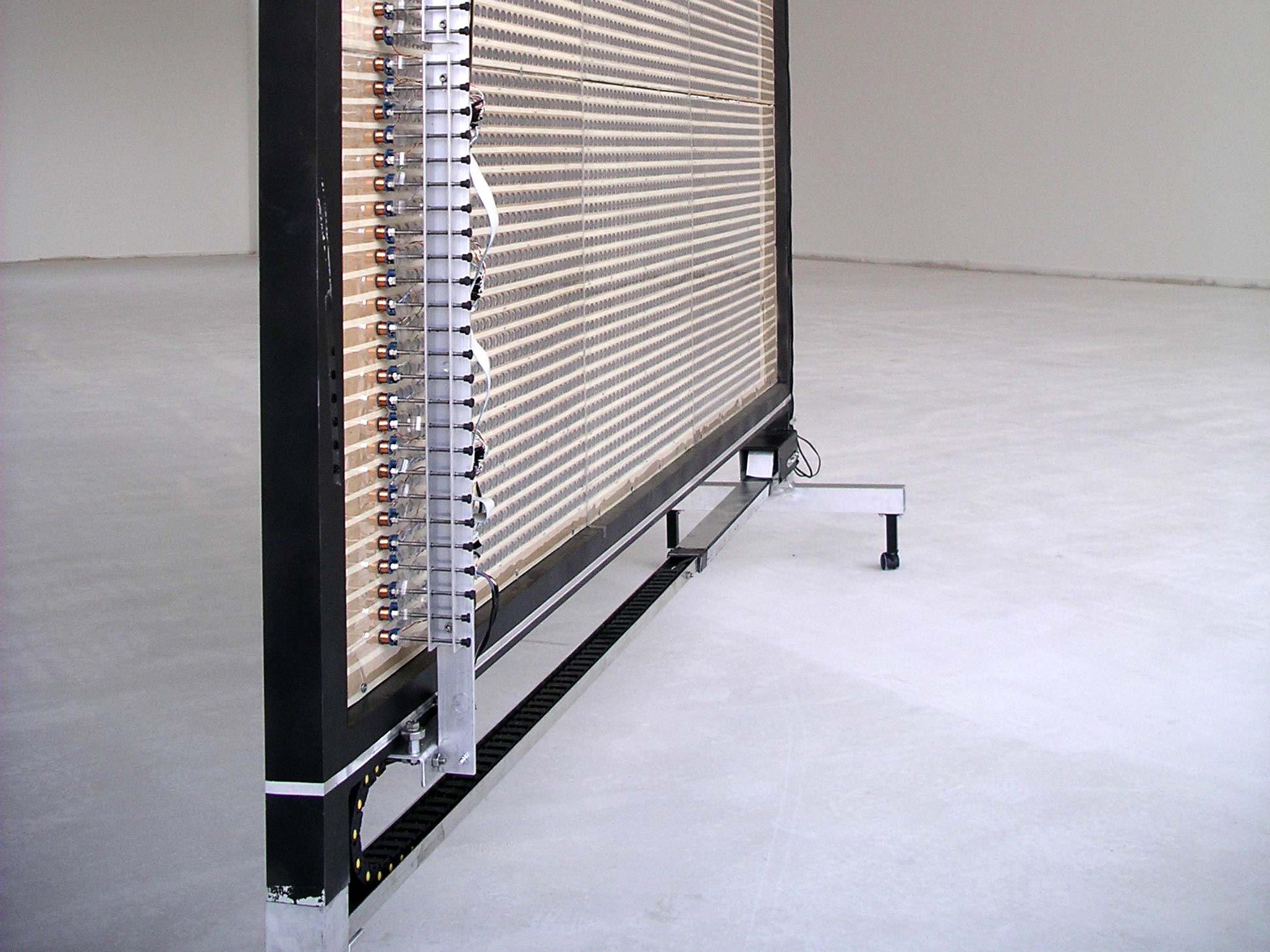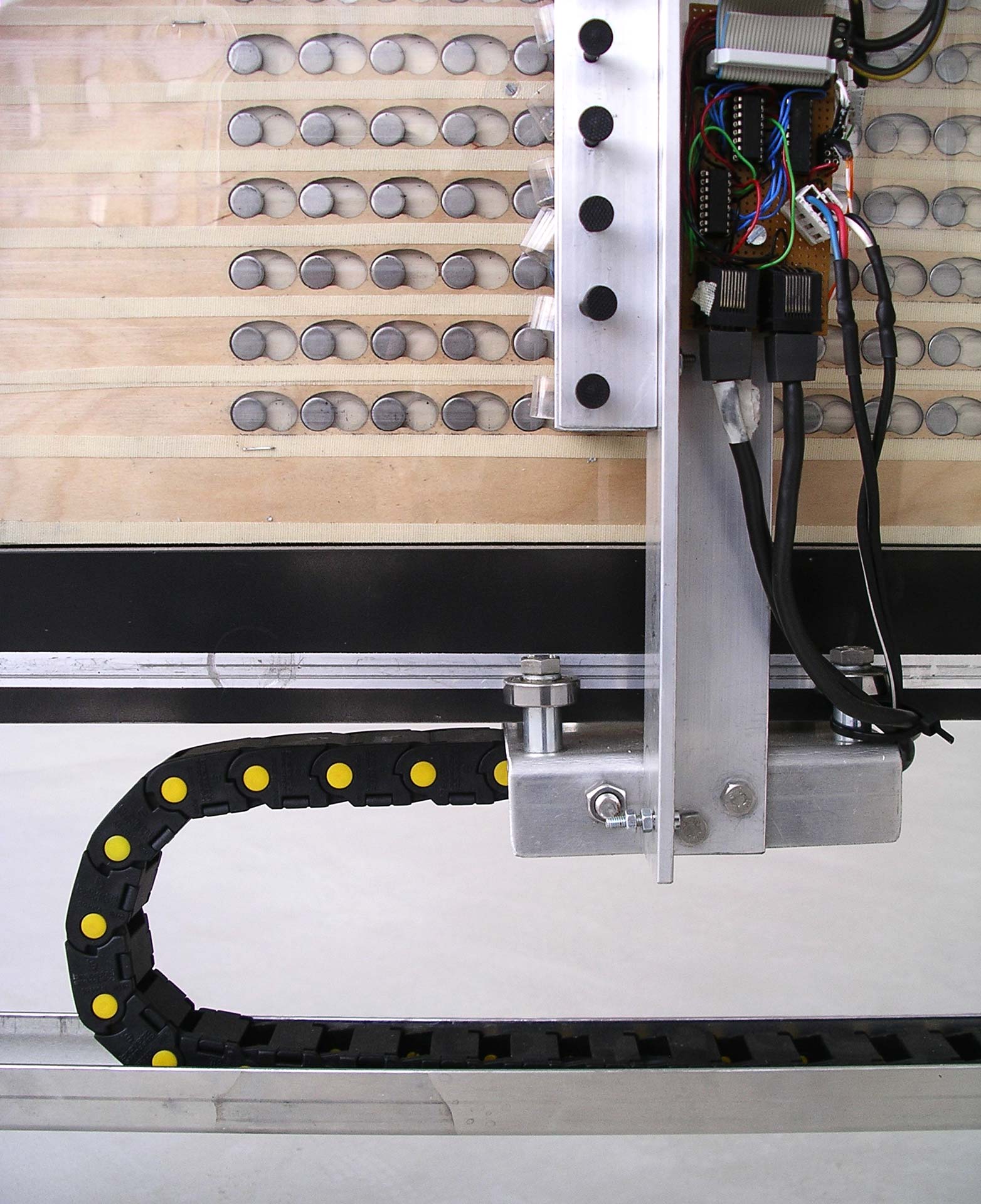 No LED's: a new kind of screen, which intentionally reflects and incorporates the natural variations of given light situations. The SUN-D concept won the Ars Electronic Next Idea Art & Technology Grant. We exhibited the prototype at the 2007 Ars Electronica Festival.
Normally, sunlight is the natural enemy of electronic displays. The Sun-D project exploits this inherent weakness and, in keeping with its basic concept, explores potential uses of this free and inexhaustible light source. The project's objective to use (sun)light and shadow as a medium of expression carries on a tradition that goes far back into (art) history.
In collaboration with project partner Jonas Burki, we explored a variety of display prototypes that are powered by mere sunlight. For our opto-mechanical constructions, we used familiar materials and methods that enable viewers to grasp how these displays function. Hence, the displays primary goal was not to show how it uses complicated technologies, but how it combines simple physical phenomena with mechanical problem solving.
SUN-D is no longer a project, Jonas is now managing it as an award-winning startup venture. Read more on the SUN-D website.
Award
Coding
Creative Direction